---
So far only three people have sent me shots of their cars...
What's your excuse???
This is Doug's '96 Eclipse GS-T, very clean!
Thanks Doug!
---
Look!! Another one!! This is Mike's new '98 S-10SL truck. So far he has added a FlowMaster exhaust, but he has big plans for the future of this fine truck. Looking forward to seeing those plans unfold!
Thanks Mike!
---
This is Mrs. Dockter's Honda Del Sol si. Yeah, yeah, whatever Shane....You know it's her's! We ALL know who wears the pants in that family!!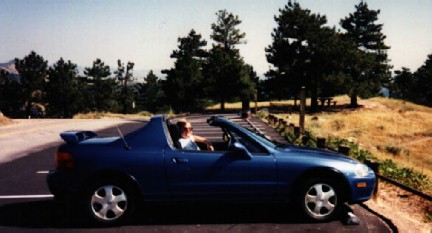 ---
<--BACK