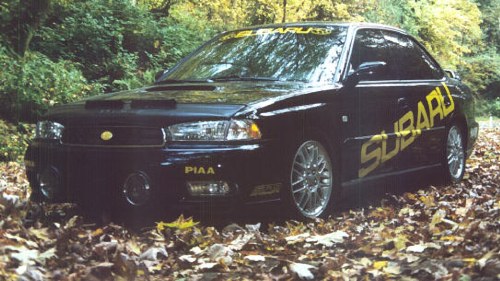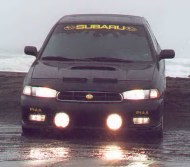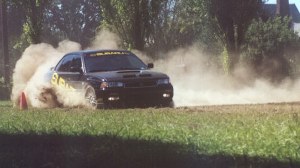 Car- 1997 Subaru 2.5GT
Owner- Jamie Thomas
Location- Washington State

Mods-
18mm Rear Sway Bar
205-55/16 Pirelli P7000 SuperSport
Clear Side Markers
Custom 2 1/2 Cat-Back Exhaust
DIY Gold Star Badge Fog light mod
H&R Springs
Hella Black Magic
Hella SuperTone Horn
JC Sports Strut Bar
Pedal covers
PIAA SuperWhite Fog Lights
Ram Air Intake
SUBARU Skid Plate (front)
Weapon*R Filter
Weapon*R Intake

Owner comments- "- i auto cross and rally cross the car - i have won events before FYI dunno if u need to mention that or not...."

Turn Key II comments- Yeah we need to mention that!! Be Proud! Jamie is very enthusiastic about her car, as she should be, it is by far one of the best looking 2.5GT's that I've seen. And she's got the love for that RaLLy-RaCiN'-StYle! Woohoo!